Gluten Free Biscuits
Author: Sunnybrook Date Posted:16 June 2022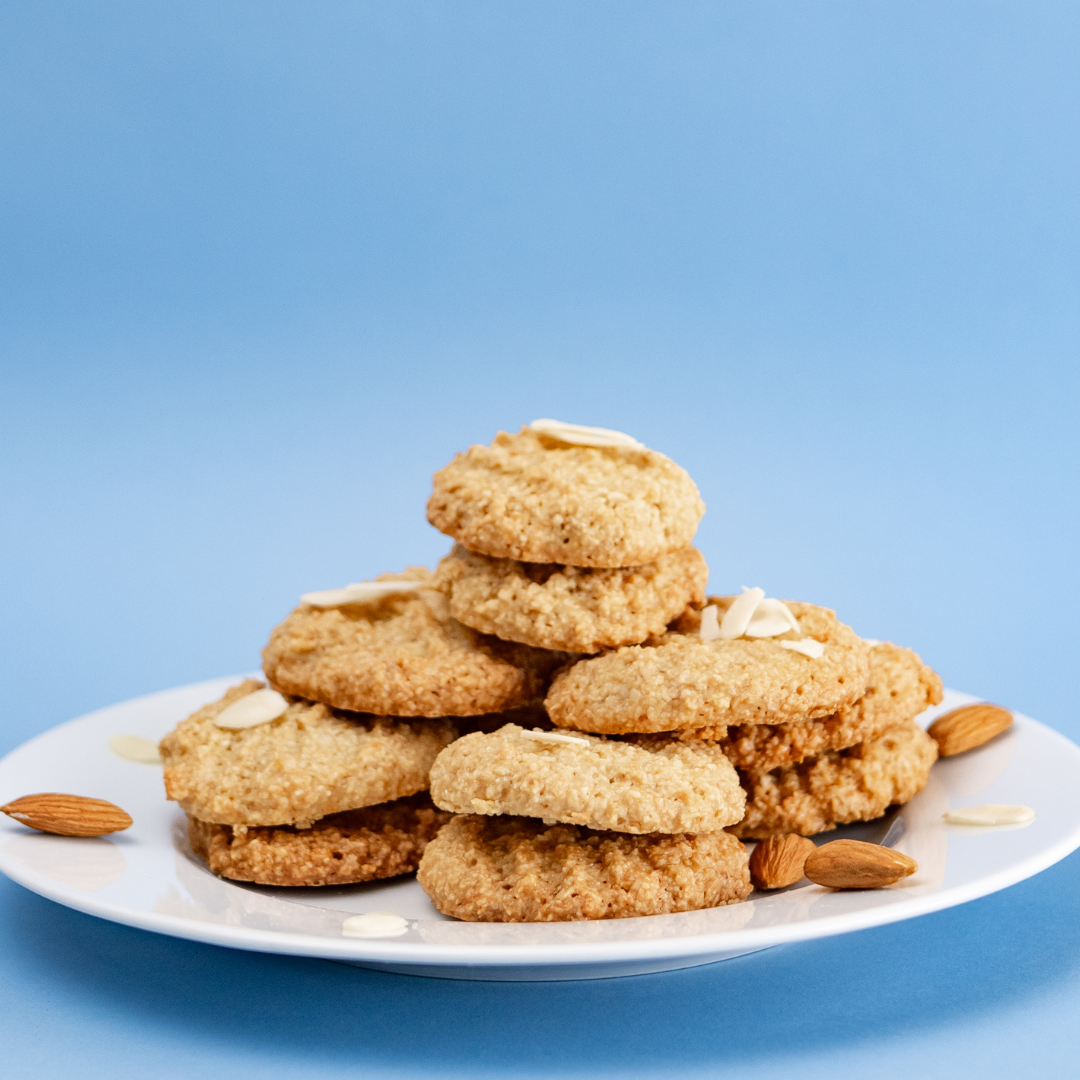 Make these delicious gluten-free biscuits with our easy-to-follow step-by-step recipe.
Ingredients:
2 cups almond flour
1/4 cup coconut flour
1/4 cup tapioca flour
1/2 teaspoon baking soda
1/4 teaspoon salt
4 tablespoons cold unsalted butter, cut into small pieces or naturli
2 large eggs or egg replacer
2 tablespoons honey (or maple syrup for a vegan option)
1 teaspoon vanilla extract
Instructions:
Preheat your oven to 350°F (175°C) and line a baking sheet with parchment paper.
Whisk together the almond flour, coconut flour, tapioca flour, baking soda, and salt in a large bowl.
Add the cold butter to the flour mixture and use a pastry cutter or your fingers to cut the butter until the mixture resembles coarse crumbs.
In a separate bowl, whisk together the eggs, honey (or maple syrup), and vanilla extract.
Pour the wet ingredients into the dry ingredients and stir until well combined and a dough forms.
Scoop about 1/4 cup of dough and shape it into a biscuit on the prepared baking sheet. Repeat with the remaining dough, spacing the biscuits about 2 inches apart.
Gently press down on the top of each biscuit to flatten it slightly.
Bake for 15-18 minutes until the biscuits are golden brown and firm to the touch.
Remove from the oven and allow the biscuits to cool on the baking sheet for a few minutes before transferring them to a wire rack to cool completely.
Note: You can experiment with different flavors by adding herbs, and spices like ginger for ginger nut biscuits, or dairy-free chocolate chips to the dough. Enjoy your gluten-free almond flour biscuits!
If you prefer to purchase gluten-free biscuits the range has really expanded over the years and these days you can find just about any biscuit with as gluten-free option. These include gluten-free Anzac biscuits or gluten-free sweet biscuits. Try our gluten-free chocolate chip or digestive biscuits
Author: Sunnybrook Date Posted: 9 June 2023
---