Thermomix Gluten-Free Cookbook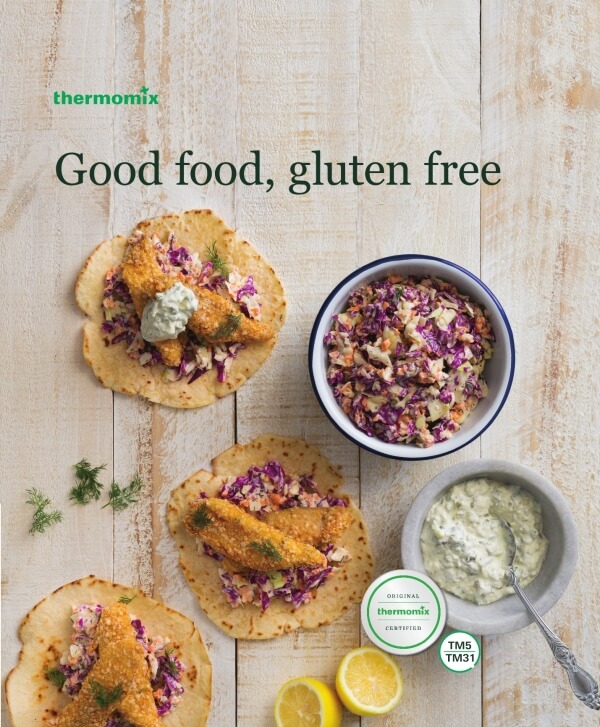 Thermomix has just launched a gluten-free cookbook called Good food, gluten free with nearly 100 delectable recipes everyone can enjoy.
From flaky pastries and fresh pasta to lamingtons, no longer does having a gluten intolerance mean missing out on your favourite meals.
To find out more about the book click here.
Get All Your Ingredients at Sunnybrook!
At Sunnybrook we have all your ingredients available in one spot. Below is the links to each of the main ingredients needed to stock your pantry and start cooking your favourite gluten free meals.
Long-grain rice is slim and longer than other rice. It contains less starch so the cooked grains are drier and more separate. It's often used in pilafs or dishes with a lot of sauce. Often available in Basmati or Jasmine or Biodynamic long grain white rice
Also called sticky rice, its name comes from its sticky nature similar to gluten, but is gluten free. Is used a lot in Asian dishes.
Great superfood, full of nutrition, high in fiber and when you add water they become sticky. Can be used as an egg substitute.
Potato starch is starch removed from potatoes by crushing them and the starch grains are released from the destroyed cell. It can be used as a thickener to replace wheat starch.
Typically used for cereal food to create pancakes, fermented and unfermented porridge and roti breads. But growing in popularity for baked goods such as muffins, cookies and breads for gluten free options as as substitute for flour.
Coconut flour is a gluten free flour made from dried coconut in a powdered form. When baking it can have a sweet flavour. Used as a baking substitute for wheat flour. You must remember not to use it as a 1:1 substitute as it absorbs tremendous amounts of liquid.
Xantham gum is often used as a food thickener, such as salad dressings or milks. It is also popular in gluten-free baked goods for the elasticity it lends to dough.
Lupin is uniquely high in protein and dietary fibre low in fat and contains minimal starch and therefore has a very low Glycemic Index (GI). In terms of nutritional and health benefits on offer, lupin seed is an attractive 'GM free' alternative to soybeans.
Quinoa flakes are often used for hot cereal as a replacement for oatmeal. They are full of protein, great tasting and filling.
Teff flour comes from the tiniest grain in the world, and goes back 3,000 years. The grain has a very mild, nutty flavor, and it packs a serious nutritional punch. Can be used for baking, cookies, shortbread and brownies, seems to be growing in demand. Has been used in a lot of Ethiopian cooking throughout the years.
Banana flour, traditionally made from green bananas and often used as a gluten free replacement to wheat flours or even as a source of starch.
In general, guar gum is good for cold foods such as ice cream or pastry fillings, while most would use xanthan gum is better for of cornstarch.
Revitalising and nutritious, buckwheat is a great alternative to rice or made into porridge. Despite the name, buckwheat is not related to wheat, as it's not a grass, but related to fruit like rhubarb.

---
Leave a comment