Unlocking the potential of Apple Cider Vinegar
Date Posted:6 October 2023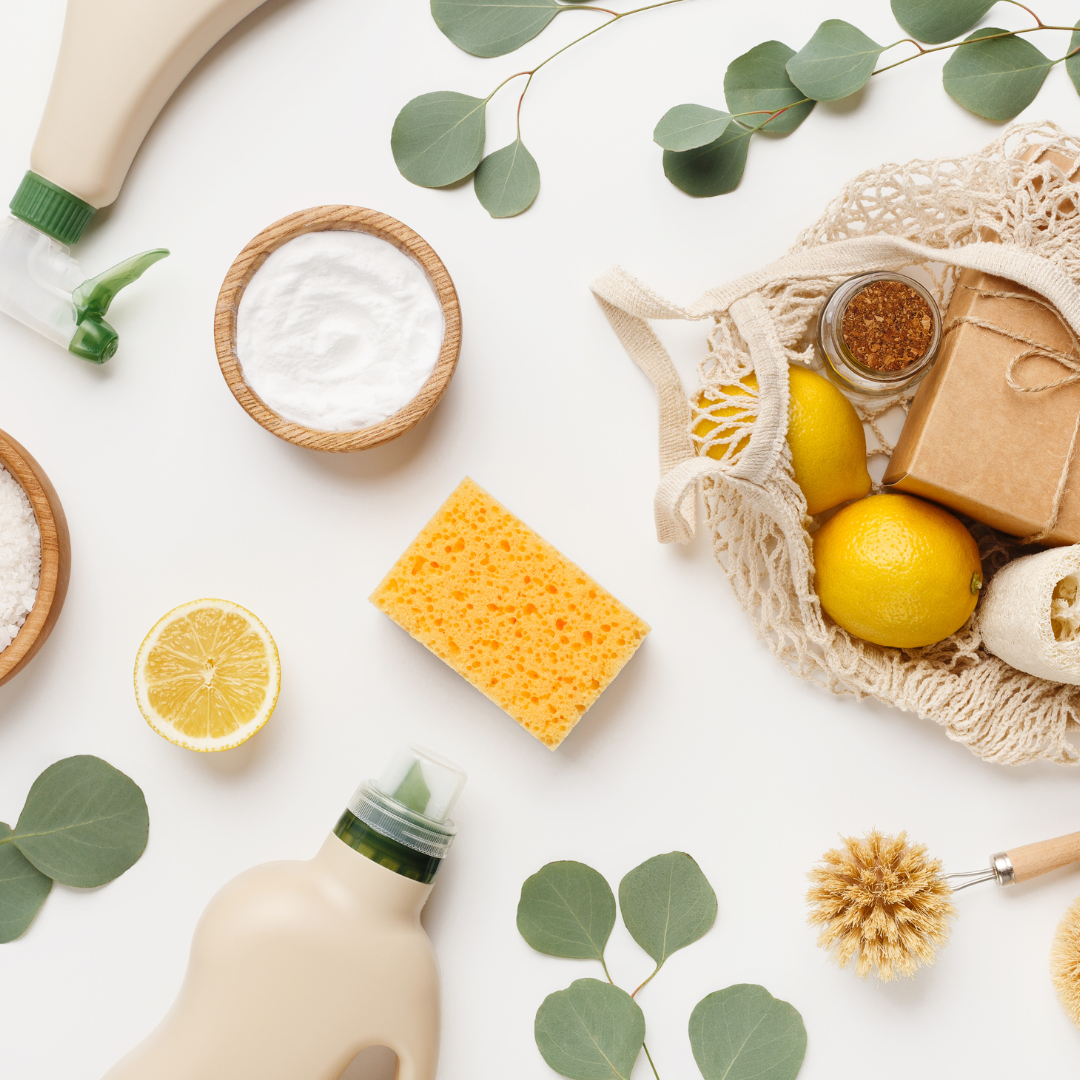 A Fresh Start: The Ultimate Guide to Spring Cleaning
As winter fades away and the days grow longer, there's no better time to refresh your living space than with a good old-fashioned spring cleaning. The tradition of deep cleaning in the spring has been around for centuries and for a good reason. It's a chance to declutter, organize, and rejuvenate your home, creating a clean and inviting space to enjoy. In this comprehensive guide, we'll walk you through the steps to achieve a successful spring cleaning, from top to bottom.
Make a Plan
Before diving headfirst into spring cleaning, it's essential to make a plan. Start by creating a checklist of tasks and setting realistic goals for each room in your home. Prioritize areas that need the most attention and tackle them first. Having a plan will help you stay organized and motivated throughout the process.
Gather Your Supplies
Gather all the cleaning supplies you'll need, including:
Natural Cleaning solutions: Stock up on all-purpose cleaners, glass cleaners, and specialized cleaners for specific surfaces.
Cleaning tools: Collect scrub brushes, microfiber cloths, sponges, and mop and bucket.
Trash bags: Have plenty of trash bags on hand for decluttering and disposing of unwanted items.
Storage bins: Use bins or boxes to organize items you plan to keep, donate, or discard.
Declutter
Spring cleaning is the perfect opportunity to declutter your living space. Go through each room and assess your belongings. Ask yourself if you really need or use each item. Create three piles: one for things to keep, one for items to donate or sell, and one for things to toss. Be ruthless in your decision-making; decluttering can be liberating.
Dust and Wipe Surfaces
Start at the top and work your way down. Dust ceilings, light fixtures, and crown molding first. Then, dust and wipe down all surfaces, including countertops, shelves, and baseboards. Don't forget to clean light switches, doorknobs, and other frequently touched areas.
Clean Floors and Carpets
Vacuum and mop all floors, paying extra attention to corners and under furniture. Consider renting a carpet cleaner or hiring a professional service to deep clean your carpets.
Refresh Windows and Curtains
Clean your windows inside and out, removing dirt, dust, and grime. Wash or vacuum curtains, or consider replacing them with lighter, spring-appropriate ones to brighten up your space.
Organize and Rearrange
As you put your belongings back in their designated places, take the opportunity to organize and rearrange your space for a fresh look. Consider incorporating storage solutions like shelves or hooks to keep clutter at bay.
Kitchen and Bathroom Deep Clean
These high-traffic areas may need extra attention. Clean appliances, scrub grout, and sanitize surfaces in the kitchen and bathroom. Replace old sponges and dispose of expired items.
Don't Forget the Outdoors
Extend your spring cleaning to the outdoors. Sweep porches and patios, clean outdoor furniture, and consider planting new flowers or shrubs to spruce up your outdoor space.
Maintenance Checks
Spring cleaning is an excellent time for basic home maintenance checks. Replace batteries in smoke detectors, clean out gutters, and inspect your home for any needed repairs.
Spring cleaning is more than just a chore; it's an opportunity to refresh your living space and embrace the new season with a clean and organized home. With a well-thought-out plan and some elbow grease, you can achieve a clutter-free, fresh, and welcoming environment that you'll enjoy throughout the year. So, roll up your sleeves, put on some music, and get ready for a spring cleaning that will leave your home looking and feeling brand new.
Happy cleaning!
---
Leave a comment