About Us


The Sunnybrook STORY
Sunnybrook Health Store has over 20 years experience offering expert natural health advice, as well as having the largest selection of gluten-free & specialty health products in Australia.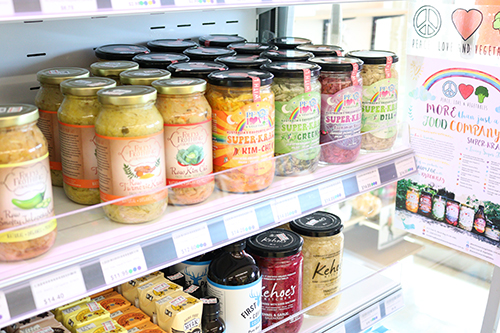 Established as a traditional, family-run Health Store in 1997, owner Geoff McCormack saw there was a growing need in the community for gluten-free and other allergy-friendly products. Growing up with an egg allergy gave him the passion to source good-quality alternatives for people with intolerances to wheat, dairy, soy, egg, nuts (the list goes on!), in a time when there weren't many options available.
" As Coeliac disease, gluten intolerance and other food allergies became increasingly prevalent, I wanted to establish a space where people could come and shop without having to feel like they were missing out. I also wanted to foster an environment where people could come and seek advice they could trust from holistic healthcare practitioners – naturopaths, nutritionists & homoeopaths - just to name a few." Geoff McCormack - Owner Sunnybrook Health Store
The business expanded beyond its humble beginnings and in 2006, we moved into a larger location in Ormond, Victoria. We established our online store to provide access to our range for customers from all over the World (and we mean it, we've even shipped products to Antarctica!). We now stock over 7,000 products instore and online from hundreds of leading brands, as well as supporting our local producers. We take great pride in offering products which you can't get in the supermarket. We continue to expand our range daily, always hunting for the best new allergy-friendly products.
Sunnybrook has a passionate team of natural health professionals including Naturopaths, Nutritionists and Homoeopaths on staff, to provide expert advice to customers
Read more about our passionate, knowledgable team here.