Julie Brennan - Naturopath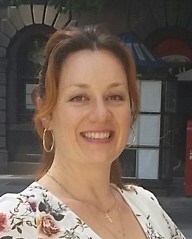 Julie has a Bachelor of Health Science (Naturopathy) from the Southern School of Natural Therapies and is a member of the Australian Natural Therapists' Association.

Herbs, nutrition, homoeopathy, flower essences, iridology and lifestyle counselling are used to treat disease and disharmony. Emphasis is placed upon understanding the cause of illness, ensuring treatment gets to the core of the problem whilst addressing your presenting symptoms. Julie is focused on empowering you with skills and knowledge to ensure you can, ultimately, maintain a healthy lifestyle independently.

Julie is available to treat adults and children and has special interest in the following:
Stress, anxiety and depression

Low energy, fatigue and insomnia

Weight management

Digestive complaints, including food intolerances, bloating, constipation, diarrhoea, IBS

Children's health, including autism management

Immune support, allergies and skin issues

Detoxification
Appointments are available on Thursdays between 9am and 6pm.
Consultations with Julie may be redeemable through private health cover.
For an appointment, please call Julie on 0406 997 025 or Sunnybrook on (03) 9578 6400.